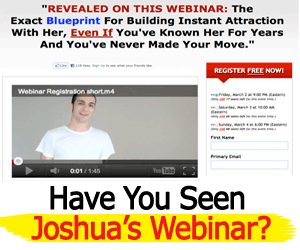 Acrylic paints are fantastic to use thanks to their fast-drying and versatile nature combined with wide colour range and user friendliness. You can use acrylics straight from their tubes or thin them with water and use in a similar fashion to water colours, depending on the effect you want to achieve.
These paints are ideal if you're a beginner or if you simply want to explore a new medium for your art. You can create different styles, mix and blend the paints, and have some fun with what you achieve. Once dry, these paints are waterproof, they can be used on a range of oil-free surfaces and they're durable – which are just some of the reasons they're a popular paint choice. You do need to be aware how quickly the paints dry so you can manage the painting experience, but once you know how to work with acrylics you're bound to enjoy their range, versatility and potential to create powerful artwork.
Don't squeeze too hard
Acrylics dry in rapid time so take care not to squeeze too much out of the tube at one time, unless you're working on a big painting and don't intend to pause for a significant amount of time! Instead, squeeze small amounts of each colour onto the palette and top-up as you go. And make sure you place the lids back securely on the paints after each use too.
Spray as you go
It's a good idea to invest in an atomiser bottle and to spray a fine mist of water over the paints on your palette at regular intervals to help keep them fresh. If you need your paints to last a long time on you palette, you can buy Stay Wet palettes which are designed to retain moisture and prevent your paints from drying out for several days and longer.
Choose your paint brush
There are several types of acrylic brushes to choose between, each offering a unique style and use. The ones you need will depend on your art project, but here's a quick overview of the main types.
Flat brush – for bold strokes and washes mainly
Round tip brush – for outlining and sketching, detailed work, and thin to thick techniques
Pointed tip brush – for fine lines and details
Fan brush – for smoothing and blending techniques
Angular flat brush – for curved strokes
Filbert brush – for blending, and softening edges
Water your brush
When you're working in acrylics, have a cup of water next to you for keeping any brushes you're not currently using in. Otherwise, the paint will dry and harden on the bristles, destroying your brushes. Similarly, when you've finished for the day, rinse the brushes well in water and be sure to remove all the paint from them before leaving them to dry.
Know your surface
There are various types of surface you can apply acrylics to, with the main one being canvas. Available in different shapes, sizes, textures and thickness, you should be able to find the right canvas for your art project. You can choose between primed and unprimed canvas, depending on the effect you want to achieve – primed canvas comes coated with a layer of primer and will take and hold the paint better whereas unprimed canvas is untreated and tends to reveal the texture through the paint. In addition, you can paint on wood, paper, metal and plastic surfaces.
The Enid Hutt Gallery sell acrylic paintings by popular artists including Fabian Perez artworks
Photo Credit: David B (CC BY-SA 2.0)
Tags: Acrylics, for, painting, Tips, top
Relevant Articles
---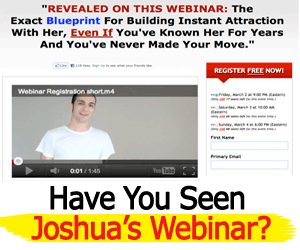 The mural Siete Punto Uno is located on Main Street in the town of Los Gatos, California. Los Gatos was one of the communities that suffered the most significant damage from the 1989 Loma Prieta earthquake. Considered the propitiator of earthquakes, the Mayan jaguar god (as represented in the mural) is grafted with the "cats" of Los Gatos to become one of the key metaphors of this concept.
The creation Art Imitating Life Imitating Art Imitating Life at the Cafe Trompe L'oeil (now Cafe Espresso) in San Jose (pictured above), involved painstaking research and preparation including a coinciding trip to Paris, France. Here the use and integration of pre-existing surrounding material was taken to a new level. Every subject and artwork realized in this virtual extension of the restaurant are an original creation in their own right. Carefully crafted to more than just resemble the finest art of France's past, its scholarly devotion to authenticity is an homage.
Children can cool off and play in a public fountain, climb the courtyard tree, or smell the sweet fragrance of a Florida orange. Using the illusionary painting style, arched entrances open into a world of Moorish architecture with a Southern Florida slant. The colorful approach to this mural project is not unlike the rest of the building's Moroccan theme — not to mention the Opa Locka region.
U.C. Santa Cruz is often referred to as the '"school of organic consciousnesses". This liberal beach city of Santa Cruz also seems to emulate that school of thought, striving to preserve its land and marine environment.
Images clockwise: full mural, detail of fracture (middle of mural), detail of a front-end cab engine (left mural), detail of right side of mural.
He works on a large scale in public and residential areas and his paintings can be seen all over the world from New Zealand to Hawaii – with many telling a story of the area where they are positioned.
Pugh is used to people's amazed reactions when they pass his murals. He said: 'They say "wow did you see that. I thought that was real."
'Public art can link people together and stimulate a sense of pride within the community.
'These life-size illusions allow me to communicate with a very large audience.
'It seems almost universal that people take delight in being visually tricked.'
Pugh is currently working on a mural for a police station in California and also one for a recreation centre in Calgary, Canada.
Artist: John Pugh
Image source here
Tags: 3D murals, art, free photos, painting, painting walls
Relevant Articles
---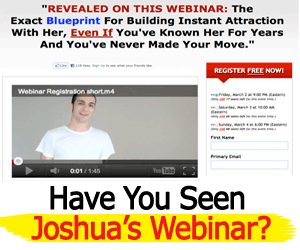 Body art is art made on, with, or consisting of, the human body. The most common forms of body art are tattoos and body piercings, but other types include scarification, branding, scalpelling, shaping (for example tight-lacing of corsets), full body tattoo and body painting.
More extreme body art can involve things such as mutilation or pushing the body to its physical limits. For example, one of Marina Abramovic's works involved dancing until she collapsed from exhaustion, while one of Dennis Oppenheim's better-known works saw him lying in the sunlight with a book on his chest, until his skin, excluding that covered by the book, was badly sunburned. It can even consist of the arrangement and dissection of preserved bodies in an artistic fashion, as in the case of the plastinated bodies used in the travelling Body Worlds exhibit.
Tags: body, body art, body painting, painting
Relevant Articles
---