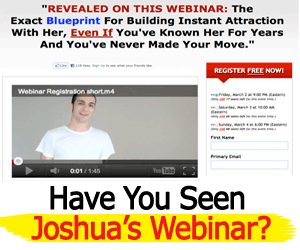 Some parents just don't think of the repercussions their awful name choices will have on their children. It seems as if the stranger the name, the more popular it becomes, especially among celebrities. It seems as if some people simply look around their home, car or surroundings and try to find some strange word to name their child. In fact, earlier this week parents announced they named their child Hashtag.
So, in order to shed light on some of the most bizarre, here are the top funniest names in history.
Misty Hyman
Misty Hyman is a former American competition swimmer who took home a gold medal during the 2000 Summer Olympic Games. Here's hoping Ms. Hyman gets married soon and takes her husband's name.
Coco Crisp
Coco Crisp was actually born Covelli Crisp, but as a child, his brother and sister started calling him Coco to poke fun at him for looking like a character on the Cocoa Krispies box. He was able to lose the name for most of his childhood, but when starting as a AA baseball player, he listed Coco as his nickname. The team started calling him Coco Crisp, and the name stuck. Today, he's a professional baseball player on the Oakland Athletics.
Dick Trickle
Yes, Dick Trickle was born Richard Trickle, but he went by Dick for the majority of his life. Dick Trickle is a retired American professional racecar driver who competed in plenty of competitions and even won a few championships.
Dick Assman
Dick Assman is a real person with a funny name. In fact, David Letterman was so enthralled by this man's name that he had him as a guest on his show.
Ima Hogg
Ima Hogg was the real daughter of James Stephen Hogg, former governor of Texas. There are rumors that she had a sister named Ura, but this is not true. Ima Hogg died in 1975.
Rusty Kuntz
Rusty Kuntz is a retired American baseball player. Born Russell, he acquired the name Rusty at an early age, and it stuck with him throughout his entire baseball career. Today, you can find him as the first base coach for the Kansas City Royals.
Tu Morrow
Rob Morrow and wife had a baby girl and named her Tu. Now, she is stuck with the name Tu Morrow until she weds.
Pilot Inspektor
You can thank actor Jason Lee for giving his child the unfortunate name of Pilot Inspektor.
Speck Wildhorse
Speck Wildhorse is the name of John Cougar Mellencamp's son.
Kyd
Apparently David Duchovny and Tea Leoni could not get creative with their child's name.
Bronx Mowgli
Ashlee Simpson and Pete Wentz decided to name their baby Bronx Mowgli.
Shanda Lear
Bill and Moya Lear, famous for the Learjet, had a daughter and named her Shanda.
Harry Baals
Harry Baals was the mayor of Fort Wayne, Indiana for four consecutive terms.
Filet Minyon
Filet Minyon is a real person in the greater Atlanta, Georgia area.
Mister Love
Mister M. Love is a registered sex offender in Ohio.
Caroline Jones is a journalist who loves to cook and bake.  She enjoys blogging about recipes and pet names just for fun.
Photo Credit: Natalia Balcerska (CC BY-ND 2.0)
Tags: Bad, Funniest, good, history, Names, top, ugly
Relevant Articles
---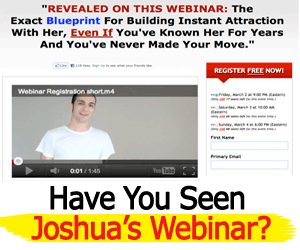 Interested in printing? Fascinated by the history of ink on paper and the communication of images to the world? We're used to hearing about the staggering prices in the art salerooms as oil paintings by the masters go for fortunes, as well as installations and sculptures by modern day geniuses, all of which, we imagine, took a long time to create. Even while appreciating the artistic talent of the photographer, it is harder to comprehend how a print could command equivalent sums. Some of them fetch millions of dollars. Have a look at this list of some of the most expensive prints and be wowed by just how much one photographic image can fetch.
5 – Andy Warhol, by Robert Mapplethorpe, 1987, sold in 2006 for $643,000.
Andy Warhol was idolised by Robert Mapplethorpe while he was studying at Pratt Institute in Brooklyn in the 60's. He later took a shot of him in 1987, choosing just the head and shoulders. Warhol is facing the camera with his typical blank expression.
4 – Dovima with Elephants, by Richard Avidon, 1955, sold in 2010 for $1,151,976
The model, Dovima, is wearing an Yves St Laurent dress designed for Christian Dior and the image of her posing against the elephants was taken by Avidon at the Cirque d'hiver, Paris, in August 1955. He considered her to be one of the last great elegant beauties of her time and this photograph became one of the defining images of the time.
3- Georgia O'Keefe (Hands), by Alfred Stieglitz, 1919, sold in 2006 for $1,472,000
Alfred Stieglitz was a pioneer of photography as an art form and spent a lot of his career establishing a dialogue between photography, painting and sculpture. The idea that an expressive portrait could be made without including the head in the image was radical.
2 – Untitled #96, by Cindy Sherman, 1981, sold in 2011 for $3,890,000
Cindy Sherman is an American photographer and film maker best known for her conceptual portraits. She stars in her own photos as the model, changing character in each series to convey a different message. Untitled 96 depicts her as a lovelorn woman and when it sold in 2011 it was the most expensive to date.
1 – Rhein ll, by Andreas Gursky, 1999, sold in 2011 for $4,340,000
Gursky's print made in 1999 shows a panorama of Germany's most famous river and despite being a somewhat bleak image of a dark river under gloomy skies, it beat Cindy Sherman's previous record sale to make a whopping $4.34 million dollars. Christy's described it as "a dramatic and profound reflection on human existence and our relationship to nature on the cusp of the 21st century". The Guardian, however, described it as a "sludgy image of desolate, featureless landscape." Beauty, as they say, is in the eye of the beholder.
HJ Buckland is a journalist specialising in print jobs.
Photo License: Creative Commons, image source.
Tags: history, most, Prints, Profitable
Relevant Articles
---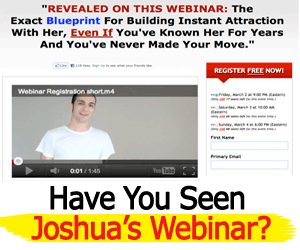 The technology behind the modern electronic cigarette as we know it today is credited to a Chinese man, Hon Lik. However, we researched the topic by reading many vapor cigarette reviews and learned that the smokeless non-tobacco cigarette had a patent filed way back in '63 by a man named Herbert A. Gill, and it was approved two years later.
The description filed for his design nearly 50 years ago spoke of substituting a harmless alternative to tobacco cigarettes that replaced the burning tobacco with moist, flavored air that was heated. It also cited that medication could be inhaled under direction from a medical practitioner.
Incidentally,Mr. Gill also received a punt in the December 1965 edition of Popular Mechanics which described the mechanics of his battery powered invention. The article also suggests the device could be used to administer medication to asthmatic patients.
The original device was certainly much more involved and the official diagram shows ten pieces made up the mechanics of Mr. Gill's creation, as opposed to only two or three pieces that are used in a modern electronic cigarette. It definitely is not something you would be able to assemble when you're running out of the house, when you're late for work or on a five minute smoke break as you'd probably spend your entire lunch hour trying to piece it all together.
Wither Mr. Gill didn't have the resources or he got talked out of the idea but it wasn't until 2007 that these potentially life-saving pieces of technology got a face lift and made their appearance on the commercial market. Perhaps it was just a matter of timing and fifty years ago people may not have been ready for the change, because today they are growing rapidly in popularity and have been embraced by people who have tried every NRT trick in the book and just can't kick the habit for good.
Practicality is key, and this is where Hon Lik made the biggest contribution. The modern e-cig is sleek and streamlined and has the technology at its finger tips to be able to replicate an actual cigarette, from automatic vapor generation to the little LED that lights up on the other end. We also have the technology behind rechargeable batteries powering this innovation which is a big area the original design would have been lacking in during the 1960s. We're not sure how the air would have been heated in the original patent, but we're pretty sure it wouldn't be nearly as effective as the atomizer technology that is available today.
Tags: Behind, ECig, history, Technology
Relevant Articles
---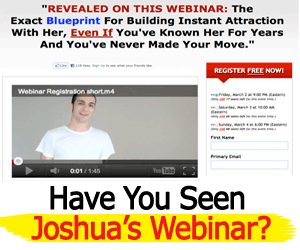 Lolcats are both hilarious and adorable. Even if you don't like cats, it's hard to deny that they provide a unique type of humour which has become extremely popular on the internet over the years. However the idea is nothing new. Since as early as 1870, British photographer 'Harry Pointer' produced a funny series of cat pictures with accompanying text.
Later on in the 1930s and 40s, American 'Harry Whittier Feers' popularised cat postcards which included the animals dressed in human clothes as well as the large text to go with it. These postcards could be seen as the early prototypes to the lolcats we see today.
Modern Lolcats
It's almost universally accepted that seeing a cat will evoke laughter from the viewer. One of the most famous lolcat pictures is the 'Hang in There Baby' from the 1970s.
The term 'Lolcat', however, was not actually used until 2006 as a domain name and it was later that same year that is was officially registered. These images of cats were doing the rounds on various web sites such as 4chan and the Something Awful forums. 4chan has a tradition, which began in the mid 2000's, where users would post lolcats ever Saturday. Saturday then became known as Caturday.
The lolcat is just part of the general trend of internet memes which are almost as old as the internet itself. Variations to the lolcat memes have included 'Ceiling Cat' which can be manipulated to give the impression that the cat is watching you do certain things with a picture of a cat looking down from a hole in the ceiling.
At the opposite end of the scale is 'Basement Cat' who lives as you would expect in the basement and is supposed to signify an evil feline. There is also 'Breaded Cat' which is a pun on the term 'inbred'. This is usually represented by a cat with its head framed in a slice of bread. The Cliche Kitty was another popular meme which was also known as the 'Everytime You Masturbate, God Kills a Kitten' kitten. Of course it's doubtful whether people actually love cats enough to refrain from this particular pastime.
Lolspeak
A particularly interesting aspect of the evolution of the modern lolcat is the strange language that has developed over the years for captioning the cats. Most words are spelt differently to their standard English spellings, so 'hi' becomes 'hai', 'is' becomes 'iz', 'has' becomes 'haz', and so on. Other 'regular' internet spelling mistakes are commonly inserted, such as 'teh' rather than 'the', and other kinds of internet 'leet speak' (mostly numbers in place of letters) are used, like 'p0wn' and 'w00t'. Often, cute lolisms are included, such as 'eated' rather than 'ate'. Basically, you sometimes need to have a decent understanding of internet slang in order to understand some lolcat captions at all! This aspect of lolcats has become so influential that a team of enthusiasts is even translating the entire Bible into 'lolspeak' (http://www.lolcatbible.com).
Other Lols
Nowadays there are a plethora of memes to be seen on the internet, many of which have developed from the lolcat blueprint. Lolcats have spawned many other kinds of similar lols; in fact, it's now quite common to see 'loldogs' in conjunction with lolcats as well as in their own rights. A slightly different kind of captioned animal picture is the 'advice animal' (http://www.quickmeme.com/memes/adviceanimals/) – some of which now aren't even animals. Each kind of advice animal has its own style, brand, tone, and expected type of caption. One example of a popular advice animal is the 'socially awkward penguin', a picture of a penguin caption as though the penguin has been involved in some social situation in which he's behaved awkwardly.
The sheer plethora of memes today can be daunting to anyone who doesn't understand them. They are colourful, crazy, baffling, and at times unsettling, but always changing and very creative. With the internet evolving so quickly, who knows what kinds of memes will develop in the future?
Author: This article was compiled by Andy Graven who works for Invisible Fence, providers of invisible pet fences.
Relevant Articles
---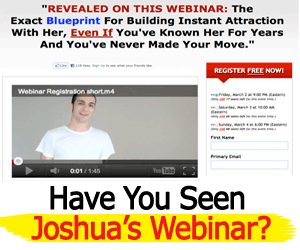 The Royal Navy of the United Kingdom was the most powerful navy in the world and is still the second-largest navy of the NATO alliance. The head of the Royal Navy is the Lord High Admiral. The Royal Navy currently operates three bases – Portsmouth, Clyde and Devonport in the United Kingdom.
HMS Viper
HMS Melampus
HMS Fervent
HMS Fearless
HMS Diana
HMS Anson
HMS Severn
HMS Amazon
HMS Drake
HMS Bonetta
HMS Bullfinch
Photo Art by Patrick McDonald and ART NAHPRO
Tags: British, famous, history, Navy, Ships
Relevant Articles
---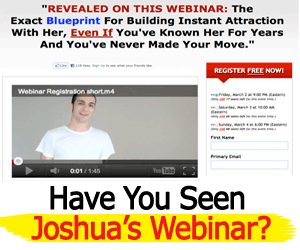 Steve Irwin (1962 – 2006)
Stephen Robert Irwin, known simply as Steve Irwin and nicknamed "The Crocodile Hunter", was an iconic Australian television personality, wildlife expert, and conservationist. He achieved world-wide fame from the television program The Crocodile Hunter, an internationally broadcast wildlife documentary series co-hosted with his wife Terri Irwin. Together, they also co-owned and operated Australia Zoo, founded by his parents in Beerwah, Queensland. He died in 2006 after his chest was fatally pierced by a stingray barb whilst filming in Australia's Great Barrier Reef.
The Sea Shepherd Conservation Society ship MV Steve Irwin was named in his honour, christened by his wife Terri, who said "If Steve were alive, he'd be aboard with them!"
Death
On 4 September 2006, Irwin was fatally pierced in the chest by a stingray spine while snorkeling at the Great Barrier Reef, at Batt Reef, which is located off the coast of Port Douglas in Queensland. Irwin was in the area filming his own documentary, Ocean's Deadliest, but weather had stalled filming. Irwin decided to take the opportunity to film some shallow water shots for a segment in the television program his daughter Bindi Irwin was hosting, when, according to his friend and colleague, John Stainton, he swam too close to one of the stingrays. "He came on top of the stingray and the stingray's barb went up and into his chest and put a hole into his heart," said Stainton, who was on board Irwin's boat the Croc One.
The events were caught on camera, and a copy of the footage was handed to the Queensland Police. After reviewing the footage of the incident and speaking to the cameraman who recorded it, marine documentary filmmaker and former spearfisherman Ben Cropp speculated that the stingray "felt threatened because Steve was alongside and there was the cameraman ahead". In such a case, the stingray responds to danger by automatically flexing the serrated spine on its tail in an upward motion.
Cropp said Irwin had accidentally boxed the animal in. "It stopped and twisted and threw up its tail with the spike, and it caught him in the chest. It's a defensive thing. It's like being stabbed with a dirty dagger." The stinging of Irwin by the bull ray was "a one-in-a-million thing," Cropp told Time magazine. "I have swum with many rays, and I have only had one do that to me…
Francis Bacon (1561 – 1626)
Francis Bacon, 1st Viscount St Alban KC was an English philosopher, statesman, scientist, lawyer, jurist, and author. He served both as Attorney General and Lord Chancellor of England. Although his political career ended in disgrace, he remained extremely influential through his works, especially as philosophical advocate and practitioner of the scientific revolution. Indeed, his dedication may have brought him into a rare historical group of scientists who were killed by their own experiments. His most celebrated works include The New Atlantis.
His works established and popularized an inductive methodology for scientific inquiry, often called the Baconian method or simply, the scientific method. His demand for a planned procedure of investigating all things natural marked a new turn in the rhetorical and theoretical framework for science, much of which still surrounds conceptions of proper methodology today.
Bacon was knighted in 1603, created Baron Verulam in 1618, and Viscount St Alban in 1621. Without heirs, both peerages became extinct upon his death.
Death
In April 1626, Sir Francis Bacon came to Highgate near London, and died at the empty Arundel mansion. A famous and influential account of the circumstances of his death was given by John Aubrey in his Brief Lives. Aubrey has been criticized for his evident credulousness in this and other works; on the other hand, he knew Thomas Hobbes, the philosopher and friend of Bacon. Aubrey's vivid account, which portrays Bacon as a martyr to experimental scientific method, has him journeying to Highgate through the snow with the King's physician when he is suddenly inspired by the possibility of using the snow to preserve meat. "They were resolved they would try the experiment presently. They alighted out of the coach and went into a poor woman's house at the bottom of Highgate hill, and bought a fowl, and made the woman exenterate it". After stuffing the fowl with snow, he happened to contract a fatal case of pneumonia. He then attempted to extend his fading lifespan by consuming the fowl that had caused his illness. Some people, including Aubrey, consider these two contiguous, possibly coincidental events as related and causative of his death: "The Snow so chilled him that he immediately fell so extremely ill, that he could not return to his Lodging … but went to the Earle of Arundel's house at Highgate, where they put him into … a damp bed that had not been layn-in … which gave him such a cold that in 2 or 3 days as I remember Mr Hobbes told me, he died of Suffocation".
Gregori Rasputin (1869 – 1916)
Rasputin was born a peasant in the small village of Pokrovskoye, along the Tura River in the Tobolsk guberniya in Siberia. The date of his birth remained in doubt for some time and was estimated sometime between 1863 and 1873. Recently, new documents surfaced revealing Rasputin's birth date as January 10, 1869 O.S.
When he was around the age of eighteen, he spent three months in the Verkhoturye Monastery, possibly a penance for theft. His experience there, combined with a reported vision of the Mother of God on his return, turned him towards the life of a religious mystic and wanderer. It also appears that he came into contact with the banned Christian sect known as the khlysty, whose impassioned services, ending in physical exhaustion, led to rumors that religious and sexual ecstasy were combined in these rituals. Suspicions that Rasputin was one of the Khlysts threatened his reputation right to the end of his life. Indeed, Alexander Guchkov charged him with being a member of this illegal and orgiastic sect. The Tsar perceived the very real threat of a scandal and ordered his own investigations, but he did not, in the end, remove Rasputin from his position of influence; quite the contrary, he fired his minister of the interior for a "lack of control over the press". He pronounced the affair to be a private one closed to debate.
Shortly after leaving the monastery, Rasputin visited a holy man named Makariy, whose hut was nearby. Makariy had an enormous influence on Rasputin, who would model himself after him. Rasputin married Praskovia Fyodorovna Dubrovina in 1889, and they had three children, named Dmitri, Varvara, and Maria. Rasputin also had another child with another woman. In 1901, he left his home in Pokrovskoye as a strannik and, during the time of his journeying, travelled to Greece and Jerusalem. In 1903, Rasputin arrived in Saint Petersburg, where he gradually gained a reputation as a starets with healing and prophetic powers.
Murder
The legends recounting the death of Rasputin are perhaps even more bizarre than his strange life. According to Greg King's 1996 book The Man Who Killed Rasputin, a previous attempt on Rasputin's life had been made and had failed: Rasputin was visiting his wife and children in his hometown, Pokrovskoye, along the Tura River, in Siberia. On June 29, 1914, he had either just received a telegram or was just exiting church, when he was attacked suddenly by Khionia Guseva, a former prostitute who had become a disciple of the monk Iliodor, once a friend of Rasputin's but now absolutely disgusted with his behavior and disrespectful talk about the royal family. Iliodor had appealed to women who had been harmed by Rasputin, and together they formed a survivors' support group.
The murder of Rasputin has become legend, some of it invented by the very men who killed him, which is why it becomes difficult to discern exactly what happened. It is, however, generally agreed that, on December 16, 1916, having decided that Rasputin's influence over the Tsaritsa had made him a far-too-dangerous threat to the empire, a group of nobles, led by Prince Felix Yusupov and the Grand Duke Dmitri Pavlovich (one of the few Romanov family members to escape the annihilation of the family during the Red Terror), apparently lured Rasputin to the Yusupovs' Moika Palace, where they served him cakes and red wine laced with a massive amount of cyanide. According to legend, Rasputin was unaffected, although Vasily Maklakov had supplied enough poison to kill five men. Conversely, Maria's account asserts that, if her father did eat or drink poison, it was not in the cakes or wine, because, after the attack by Guseva, he had hyperacidity, and avoided anything with sugar. In fact, she expressed doubt that he was poisoned at all.
Jean-Baptiste Lully (1632 – 1687)
Lully was an Italian-born French composer who worked most of his life as the appointed musician in the court of Louis XIV of France. While conducting the Te Deum in honor of Louis XIV's recent recovery from sickness, Lully was so deeply engrossed on keeping the tempo by banging his long staff against the floor that he struck his toe so hard that the would developed into an abscess. He refused to have his toe amputated even if the wound had turned gangrenous and had spread, leading to his death two months after the incident.
Biography
Lully had little education, musical or otherwise, but he had a very natural talent to play the guitar and violin and to dance. In 1646, he was discovered by the Duke of Guise and taken to France by him, where he entered the services of Mademoiselle de Montpensier as a scullery-boy. With the help of this lady, his musical talents were cultivated. He studied the theory of music under Nicolas Métru. A scurrilous poem on his patroness resulted in his dismissal.
He came into Louis XIV's service in late 1652, early 1653 as a dancer. He composed some music for the Ballet de la Nuit, which pleased the king immensely. He was appointed as the composer of instrumental music to the king and conducted the royal string orchestra of the French court. He tired of the lack of discipline of the Grande Bande and, with the King's permission, formed his own Petits Violons.
Lully composed many ballets for the King during the 1650s and 1660s, in which the King and Lully himself danced. He also had tremendous success composing the music for the comedies of Molière, including Le Mariage forcé, L'Amour médecin, and Le Bourgeois gentil homme. It was when he met Molière that together they created the Comedie-Ballet. Louis XIV's interest in ballet waned as he aged, and his dancing ability declined and so Lully pursued opera. He bought the privilege for opera from Pierre Perrin and, with the backing of Jean-Baptiste Colbert and the king, created a new privilege which essentially gave Lully complete control of all music performed in France until his death.
Sherwood Anderson (1876 – 1941)
Anderson was born in Camden, Ohio, the third of seven children of Erwin M. and Emma S. Anderson. After Erwin's business failed, the family was forced to move frequently, finally settling down at Clyde, Ohio, in 1884. Family difficulties led Erwin to begin drinking heavily; he died in 1895. Partly as a result of these misfortunes, young Sherwood found various odd jobs to help his family, which earned him the nickname "Jobby". He left school at age 14. Anderson moved to Chicago near his brother Karl's home and worked as a manual laborer until near the turn of the century, when he enlisted in the United States Army. He was called up but did not see action in Cuba during the Spanish-American War. After the war, in 1900, he enrolled at Wittenberg University in Springfield, Ohio. Eventually he secured a job as a copywriter in Chicago and became more successful.
In 1904, he married Cornelia Lane, the daughter of a wealthy Ohio family. He fathered three children while living in Cleveland, Ohio, and later Elyria, Ohio, where he managed a mail-order business and paint manufacturing firms.
In November 1912 he suffered a mental breakdown and disappeared for four days. Soon after, he left his position as president of the Anderson Manufacturing Co. in Elyria, Ohio, and left his wife and three small children to pursue the writer's life of creativity. Anderson described the entire episode as "escaping from his materialistic existence," which garnered praise from many young writers, who used his "courage" as an example.Anderson moved back to Chicago, working again for a publishing and advertising company. In 1916, he divorced Lane and married Tennessee Mitchell.
Death
Anderson died in Panama at the age of 64. The cause of death was peritonitis after he accidentally swallowed a piece of a toothpick embedded in a martini olive at a party. He was buried at Round Hill Cemetery in Marion, Virginia. His epitaph reads, "Life, Not Death, is the Great Adventure".
Anderson's final home, known as Ripshin, still stands in Troutdale, Virginia, and may be toured by appointment.
George Allen (1918 – 1990)
Allen was an American Football coach, who was showered by some of his Long Beach State players with an ice cold bucket of Gatorade in celebration of their season-ending win over the University of Nevada, Las Vegas on November 17, 1990. Afterwards, he even granted media interviews for some time under the cold weather with a piercing wind and boarded the bus back to Long Beach State still in his drenched clothing. Since then, he acknowledged that he had not been feeling completely well. He finally succumbed to pneumonia on December 31, 1990.
Allen was born in Detroit, Michigan, where his father, Earl Raymond Allen, was recorded in the 1920 and 1930 U.S. census records for Wayne County, Michigan as working as a chauffeur to a private family. He earned varsity letters in football, track and basketball at Lake Shore High School in St. Clair Shores.
Allen went to Alma College and later at Marquette University, where he was sent as an officer trainee in the U.S. Navy's World War II V-12 program. He graduated with a B.S. in education from Eastern Michigan University.He attended the University of Michigan where he earned his M.S. in Physical Education in 1947.
Death
Allens's death may have been indirectly caused by a Gatorade shower. Allen died on December 31, 1990 from ventricular fibrillation in his home in Palos Verdes Estates, California at the age of 72. Shortly before his death, Allen noted that he had not been completely healthy since some of his Long Beach State players dumped a Gatorade bucket on him following a season-ending victory over the University of Nevada, Las Vegas on November 17, 1990.
The sports editor of the Long Beach State's newspaper, the Daily Forty-Niner, was on the field that day and remembers that the temperature was in the fifties with a biting wind. Coach Allen stayed on the field for media interviews for quite a while in his drenched clothing, and boarded the bus back to Long Beach State soaking wet. However, he had promised a winning season to a football program on the verge of collapse, and in his final game delivered on his promise. His players gleefully hoisted him on their shoulders as photographers snapped away, and Allen went out a winner. Allen said his season at Long Beach State was the most rewarding of his entire career.
After his death, the soccer and multipurpose field area on the lower end of campus was dedicated in his honor, George Allen Field. A youth baseball field in Palos Verdes Estates is also named after him.
Alexander Litvinenko (1962 – 2006)
Alexander Litvinenko was born the son of physician Walter Litvinenko in the Russian city of Voronezh. He graduated from secondary school in 1980 in Nalchik and was then drafted into the Internal Troops of the Ministry of Internal Affairs as a Private. After a year of service, he matriculated in the Kirov Higher Command School in Vladikavkaz. After graduation in 1985, Litvinenko became a platoon commander in an Internal Troops regiment that guarded valuables in transit and in 1988 moved to the KGB.
Litvinenko was a former officer of the Russian State Security Services, who fled his country to the United Kingdom where he was granted political asylum in 2000. Litvinenko was hospitalized on November 1, 2001 when his health unexpectedly deteriorated. It was later discovered that he had been poisoned with significant amounts of the rare and extremely toxic radioactive element polonium-210. He died three weeks later, thus becoming the first known casualty of deliberate radiation poisoning. His murder marked the start of a new era of nuclear terrorism.
Jack Daniel (1850 – 1911)
Jack Daniel's grandfather was among the first of those who sailed from the tiny harbor in Cardigan, Ceredigion, Wales to the New World in the United States in approximately 1807. Daniel was born in Lynchburg, Tennessee, to Calaway Daniel and wife Lucinda Cook, daughter of James Watson Cook and wife Mary Riddle. He was born in September, although seemingly no one knows the exact date. If the 1850 date is correct,then there is a contradiction with his mothers year of death and he may have become a licensed distiller at the age of 16, as the distillery claims a founding date of 1866. Other records list his birth date as September 5, 1846, and in his 2004 biography Blood & Whiskey: The Life and Times of Jack Daniel author Peter Krass maintains that land and deed records show the distillery was actually not founded until 1875. Daniel was one of thirteen children of Welsh descent. His paternal grandfather Joseph Daniel, born in England in 1756 and died at Franklin County, Tennessee in 1814, was originally from Wales; he came to America and married Elizabeth Callaway, who was born in Scotland in 1762 and also came to America, having died at Ridgeville, Moore County, Tennessee, in 1853. Since Jack Daniel never married and did not have any children, he took his favorite nephew, Lem Motlow, under his wing. Motlow had a head for numbers and was soon doing all the distillery's bookkeeping. In 1907, due to failing health, Jack Daniel gave the distillery to his nephew. Jack later died from blood poisoning at Lynchburg in 1911.
Tags: bizarre, death, history, Steve Irwin
Relevant Articles
---