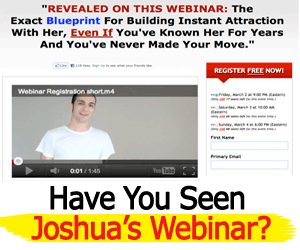 An iconic branding goes a long way to establishing a corporate identity, often without words. The image of a certain brand evokes a response in consumers, whether it's the Coca Cola ribbon, or the Apple (with bite mark) that is visible on all Apple computer and MP3 products. Sometimes a corporate rebranding results from a company's desire to remain relevant to consumers; a need to seem "fresh," but sometimes it's a far more cynical ploy, designed to sidestep negative feelings about a long existing company by simply renaming it. Let's look at some of the biggest changes to corporate branding over recent years, some of which were effective, and some of which failed rather miserably.
Comcast
Comcast is one of the largest providers of entertainment and telecommunications in the US, and indeed the world. They recently acquired the struggling NBC network, an event which was brilliantly parodied in the sadly now ended sitcom 30 Rock, in which NBC was taken over by the fictional (yet suspiciously similar to Comcast) Kable Town. Comcast seems to be proud of their new acquisition, and their branding reflects this, as the fairly plain Comcast logo (black text on a white background) is now crowned by the beloved NBC rainbow peacock logo. Comcast was the subject of much criticism over interrupted services with their broadband, cable television and telephone services (and the subsequent lack of customer support), and they approached the issue with a total rebranding. The portion of the company that offers these services is now known as Xfinity. Existing Comcast customers now receive their invoices and all correspondence branded with the Xfinity logo, and potential new customers who might have heard of the issues with Comcast's services might be unaware that Xfinity is in fact, Comcast.
Phillip Morris
It's becoming increasingly difficult to market cigarettes, particularly with moves by the Australian and New Zealand governments to introduce plain packaging on all tobacco products, meaning that the bulk of the packaging will display a graphic image of a smoking related image (a cancerous lung or rotting teeth, for example), and the product name will be displayed in very small letters under this image. No corporate branding will be allowed, and various tobacco companies are attempting to fight this in the courts. To briskly sidestep the negative connotations associated with smoking, Phillip Morris Companies (the worlds largest producer of tobacco products, offering brands such as Benson & Hedges, Marlboro and Virginia Slims) renamed and rebranded their company as Altria in 1985, with a serene rainbow square as their logo. Having all operations under the Altria banner (and operations include Kraft Foods, and a number of high end wines and alcoholic beverages) imposed some limitations on the company, and in 2008, Phillip Morris International was spun off from Altria, to focus entirely on tobacco related products, meaning that their parent company is less liable in when it comes to potential litigation.
McDonalds
Not all corporate rebranding exercises require the complete overhaul of a corporations look, and in fact sometimes a rebranding can be viewed as unnecessary for a market leader who is delivering the same old product (like the new Pepsi logo). The look of McDonalds has been subtly tweaked over the years: the Golden Arches have become slightly more streamlined, and their "I'm loving it" motto and its various incarnations in other languages has become common in their advertising and packaging. But McDonalds has successfully moved away from its former image of being an obesity factory, with a number of healthy options, including salads and low fat burgers, effectively shifting public perception of what is essentially a Hamburger store.
Rebranding can be smart from a corporate standpoint when it comes to avoiding negative associations with a company's former incarnations. But with the expense involved in changing the entire look (and sometimes practices and philosophies) of a company, it had better be worth it!
Guest post by Oliver J. An Evolution of Brand Logos. Oliver is a contributing writer, currently writing about art consultancy and design topics.
Photo Credit: CG Hughes (CC BY-ND 2.0)
Relevant Articles
---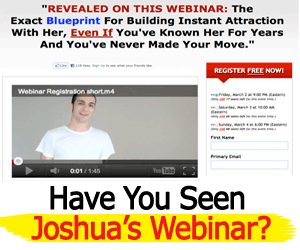 As by history of any sport, it is hard exactly to say when was tennis invented. Most sources says that it was French monks in the 11th or 12th century who played something similar to todays tennis. To comparison to todays tennis, instead of racquets, they used they own hands. Later, it was wooden paddle, that was used. In 14th century, players had begun using racquets that are near to todays, built from strings made of gut bound in a wooden frame. Later, the the basic material for construction of racquets, became graphite. Since first usage of graphite, the new racquets are constructed to be lighter on weight. Producers are trying to use many new materials like ceramics, fiber or titanium, but the final products if always a composite with graphite.
Photo Credit: Petr Kratochvil
Tags: Evolution, game, racquet, tennis
Relevant Articles
---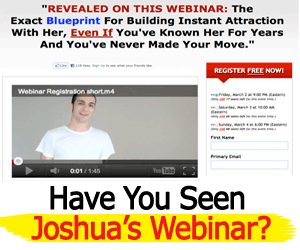 Most agree that the evolution of artificial intelligence began with Alan Turing in 1950. In the paper called Turing Test, the test called for a human to use a computer terminal to interact in conversations with several different people and with machine too. If the human could not determine which of its conversations were with a person and which were with the machine, the test had been passed and the machine would be considered intelligent. The term "artificial intelligence" was first used by John McCarthy, co-founder of the MIT AI lab.
Today's super computers are more and more faster. But there is always open one question – what for will it be used? – for something good or should we wait for something like judgment day in the Terminator film?
Tags: Artificial, Evolution, Intelligence
Relevant Articles
---