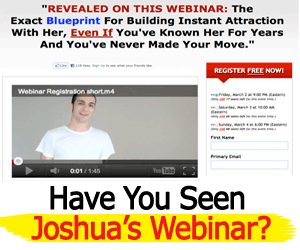 There are several things you must consider when purchasing and art easel. It will be one of your
most important tools as an artist and must adequately provide for your needs. Apart from comfort, budget will be one of the primary deciding factors in the easel that you choose.
There are literally hundreds of different types of easels. These range from table top easels to free standing ones. They can be made from shiny metal or exquisite wood. As you begin your search to find an easel online you should have a fair idea of what you need, or else you should do some research to understand the different types of easels and the benefits they offer. A sturdy and comfortable easel might cost more than one that's hastily put together, but the benefit is that you'll have an easel that will last for many years.
With that in mind, here are some things to consider when purchasing your easel online.
Your Painting Style
Do you paint mostly small pieces, or do you prefer to work on large canvases. What type of media do you use for painting? What is your overall style? The easel you choose must support your own particular habits. For example, if you work on large canvases, you'll need a large, sturdy easel that will support your large canvas and bold brush strokes.
The Place You Work
Where you paint also determines the type of easel you buy. Will be easel be a permanent fixture in your art studio? Or do you move around a lot when painting? Do you need something that can be easily moved out of the way when you're done? Consider getting a portable easel if you move around a lot. A smaller, space efficient easel will be appropriate if you are short on space, and something that folds up easily will make it easy to store when not in use.
Your Budget
The price of art easels vary from reasonably cheap to very expensive. A simple easel might cost about $25, but one made of quality wood can cost thousands of dollars. These types of easels are beautiful showpieces in their own right, and are normally used as a permanent fixture in modern art studios. An advantage of searching for easels online is that you can easily compare costs without the hassle of visiting or calling various art supply stores.
Comfort
It's important to know the dimensions of the easel that you need before you purchase online. At the very least, you need to have one with adjustable heights so you can set the height to one you're comfortable with. You'll also need an easel that's sturdy and won't tip over at the slightest application of pressure. Nothing puts a damper on painting, than an easel that doesn't make you feel immediately comfortable when you're in front of it.
Take your time and research your options. When you do, you'll find one that's just right for you.
About Author
Crystal is a blogger and a content writer by professional, she loves to paint in her free time and she uses easels by Madison Art Shop for their excellent quality.
Tags: art, Buying, Easels, Guide, Online
Relevant Articles
---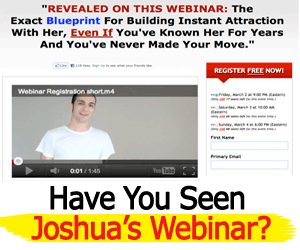 When you are a person that loves gongs, it is impossible not to want one from every corner of the globe. However, many lovers of this musical instrument are hesitant when purchasing Thai gongs. There are several reasons for this pause, but few are against the magnificent sound they create. With a general overview of these differences, you will soon understand that this style of gong is right for you.
Why people buy Thai gongs
Most Americans that play gongs are doing this in three different ways. The first buyer is typically a gong musician within a percussion symphonic structure. These types of gongs have a specific sound and are used as part of an orchestra. Other types of gong owners use them for meditative practices. Finally, some gong owners appreciate their decorative value and rarely use them. Obviously, Thai gong owners are going to buy a modern or antique version for these three purposes, but there are still other reasons to buy.
The unique Thai gong sound
If you have heard a gong being played in the past in the United States, it probably was not one from Thailand. Most gongs that Americans know by ear are ones developed in Europe or China. No matter how big they are, these common American versions tend to have a bright shrilly sound. On the other hand, even the smaller Thai gongs lean toward a lower tone than other gongs made around the world. In many ways, amateur Americans might describe this specific Thai sound as one that has a lot of bass.
The extra heft of gongs from Thailand
If you are accustomed to buying gongs and having them shipped, you will soon notice that delivery of a gong from Thailand is slightly more expensive. Despite the fact that you might be buying one that is the same size as another one you already own, these gongs are heavy because they are made from thick metal. This produces part of their distinct sound.
Heavily decorated antique collectors items
In addition to heft, part of the reason that a Thai gong stands out is because they are heavily decorated. For this reason, the wood or metal that holds them up in the air is also usually distinctly bejeweled. This focus on the ornate not only has immediate value, but Thai gongs also have a long-term angle because they are so beautiful. In general, it is assumed that a well-crafted gong from Thailand with unique markings will gain antique status easily within a few decades.
Matthew Boley is an avid writer.  Giving people different or new ideas is something he strives to continually do.  Learning about Thai gongs, and possibly how to play them, may broaden other's horizons.
Photo Credit. Vern L (CC BY-ND 2.0)
Tags: art, Buying, Differences, Gongs, THAI, Their, Unique
Relevant Articles
---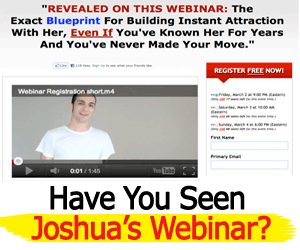 By surfing the web man can encounter many impressive photographs. It is not always a rule that it must be a shot by a professional photographer. But in this case it is a professional without any doubt. Wherever it is a portraiture or product photography, art by Mark J. Sebastian from New York, California is worth to see.
Photo Credit: Mark Sebastian
Tags: art, Detailed, Mark, photography, Sebastian
Relevant Articles
---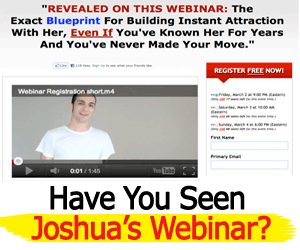 There is a lot of miniature food made from polymer clay but I like these ones, handmade my Stephanie Kilgast. I have such a feeling that the salmon brought a lot of points for her.
Tags: art, food, Kilgast, Miniature, polymer clay, Stephanie
Relevant Articles
---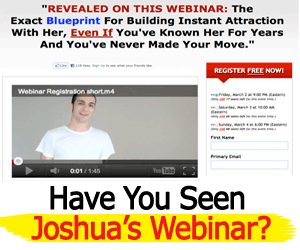 Oil paintings are stable part of past and today's modern art. To see feel the full potentiality of oil paintings you will need to visit a live gallery, to feel the smell, atmosphere and the colors of this art.
Oil painting by Patrick Trotter
Oil painting by Patrick Trotter
Oil painting by Patrick Trotter
Oil painting by Patrick Trotter
Tags: art, Modern, Oil, oil paintings, paintings
Relevant Articles
---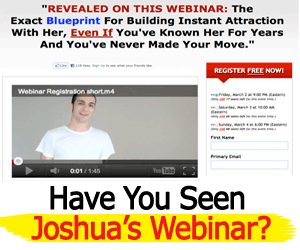 Our hands helps us to express our feelings, to communicate with other people, to connect with them. Hands helps us to do our job, to get our food and to create an imagination of creatures out there.
Relevant Articles
---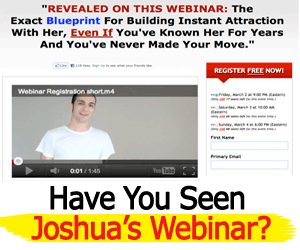 Watermelon is not only great on a hot summer days to cool you down but it is even very good source for unlimited watermelon art.
Watermelon is excellent source of vitamin C and a good source of beta-carotene.
Tags: art, cool, watermelon
Relevant Articles
---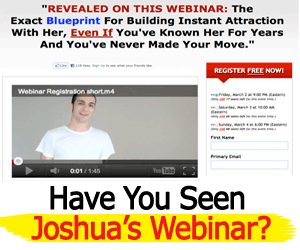 Potatoes are usually classified as food. But in this case it is more than that. It is an amazing potato art.
The English word potato comes from Spanish word patata.
Potatoes contain no fat or cholesterol and minimal sodium. What they do have is natural fiber in the skins, all those vitamins and minerals and great flavor.
Photo: http://smg.photobucket.com
A potato with skin contains 45% of the daily value for vitamin C.
Potatoes with the skin are an excellent source of fiber.
A freshly juiced potatoes can help to heal many illness like arthritis and other caused by an acidic imbalance.
Relevant Articles
---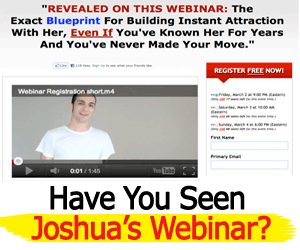 Cast paper sculpture has been in existence since the 1950's. It should not be confused with papier-mâché, as the two mediums are completely different .
To create his cast paper sculptures, Allen Eckman first mixes an acid-free paper pulp in the studio hydro-pulper from two raw stocks—cotton and abica. Then the pulp is cast into molds which Allen makes from original clay sculptures. The paper is then pressed under vacuum pressure in the mold where most of the water is extracted at the same time. The drying process is completed by evaporation while the paper is still in the mold. After the dry and hard casts are removed from the molds the exclusive process of chasing cast additions, cast alterations, sculpting in paper and detailing begins.
For more info visit there official site: Eckmanfineart.
Tags: art, COLLECTION AND MUSEUM, COOL PICS, creative, design, ILLUSIONS AND TRICKS, SCULPTURES
Relevant Articles
---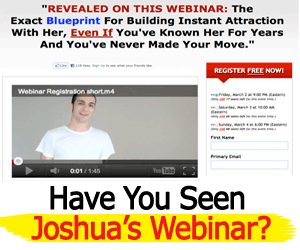 The mural Siete Punto Uno is located on Main Street in the town of Los Gatos, California. Los Gatos was one of the communities that suffered the most significant damage from the 1989 Loma Prieta earthquake. Considered the propitiator of earthquakes, the Mayan jaguar god (as represented in the mural) is grafted with the "cats" of Los Gatos to become one of the key metaphors of this concept.
The creation Art Imitating Life Imitating Art Imitating Life at the Cafe Trompe L'oeil (now Cafe Espresso) in San Jose (pictured above), involved painstaking research and preparation including a coinciding trip to Paris, France. Here the use and integration of pre-existing surrounding material was taken to a new level. Every subject and artwork realized in this virtual extension of the restaurant are an original creation in their own right. Carefully crafted to more than just resemble the finest art of France's past, its scholarly devotion to authenticity is an homage.
Children can cool off and play in a public fountain, climb the courtyard tree, or smell the sweet fragrance of a Florida orange. Using the illusionary painting style, arched entrances open into a world of Moorish architecture with a Southern Florida slant. The colorful approach to this mural project is not unlike the rest of the building's Moroccan theme — not to mention the Opa Locka region.
U.C. Santa Cruz is often referred to as the '"school of organic consciousnesses". This liberal beach city of Santa Cruz also seems to emulate that school of thought, striving to preserve its land and marine environment.
Images clockwise: full mural, detail of fracture (middle of mural), detail of a front-end cab engine (left mural), detail of right side of mural.
He works on a large scale in public and residential areas and his paintings can be seen all over the world from New Zealand to Hawaii – with many telling a story of the area where they are positioned.
Pugh is used to people's amazed reactions when they pass his murals. He said: 'They say "wow did you see that. I thought that was real."
'Public art can link people together and stimulate a sense of pride within the community.
'These life-size illusions allow me to communicate with a very large audience.
'It seems almost universal that people take delight in being visually tricked.'
Pugh is currently working on a mural for a police station in California and also one for a recreation centre in Calgary, Canada.
Artist: John Pugh
Image source here
Tags: 3D murals, art, free photos, painting, painting walls
Relevant Articles
---